Disclaimer:
I've asked Goecker for Shooters (danish retailer) if I could test this camera as soon as it arrives to Denmark. They agreed and suggested that also Sony was present during the testing. This is my own personal experience with the camera and nobody pay me for testing this camera of for telling about it. The files you see in this test are not cropped, it's the full file - it's the JPG-file run through CaptureOne + Photoshop for correcting white-balance, contrast, colors and adding a little bit of sharpness - as I would do with files from my Nikon.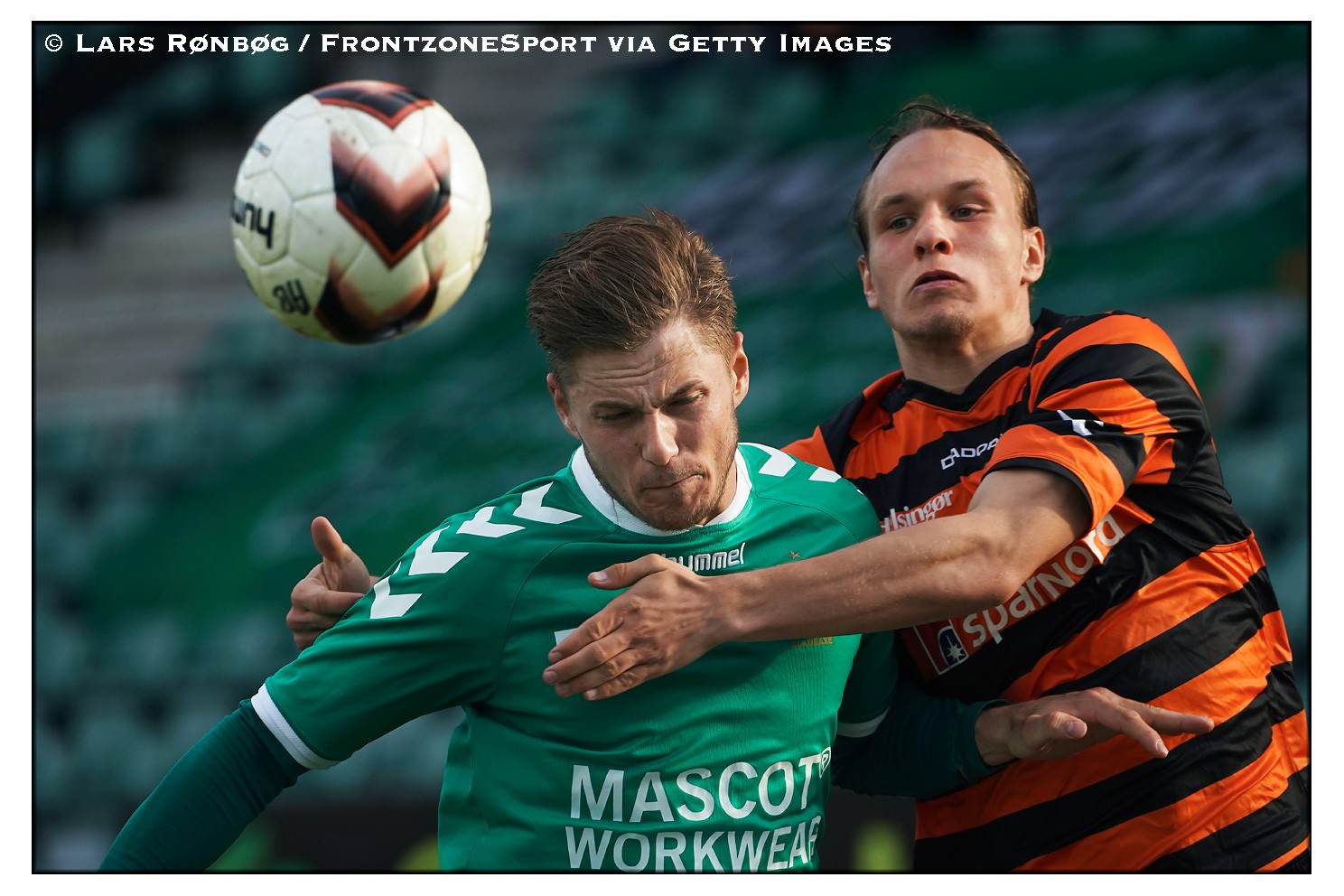 First of all - this is not a test with all kinds of technical specifications and what the menus in the camera can do for you, you can read about that elsewhere. It's not a test going nerdy about the file, the chip, the colors, skintones, highlights, shadows etc. etc.

It's a test with an overall impression of how it's working during a football game because this kind of camera is different from the cameras I've been using for the last 15 years - and perhaps even 30 years….so it's mainly a AutoFocus test.
I've got an 90 minute introduction to the camera - Hung from Sony Denmark and Kenneth, Goecker for Shooters (Goecker.dk) run through the different menus in the camera and we got the camera settings as ready as we could for shooting sports - there are some different autofocus settings (as you know it from Nikon/Canon) in the camera and I need to spend more time testing the settings in order to know what works best for me.
The A9 has a build-in transmitter and a slot for ethernet cable so if you need to transmit pix from the pitch it can do that - we did not test it. However, the A9 doesn't come with IPTC function (file-info/caption) in the firmware, so this is a problem for the way I work these years.
After the introduction we went to a danish 1. division football game (second highest level) nearby and I used the camera for 75 minutes - until the 64Gb card was full….
Before and during the match I shot with 4 different Sony lenses:
24-70/2,8 + 2,0 extender
70-200/2,8
300/2,8 (with an adapter)
500/4 (with an adapter)
To be honest - the 500+adapter and 300+adapter lenses was a solution that I wanted - in order to test the lenses up against the Nikon 400/2,8 that I work with normally. The lenses are not build for the A9  - it worked quite well shooting the game, but looking at the files afterwards there was way to many pictures out of focus - even the "easy" action pictures where the players was in a long distance away from the camera.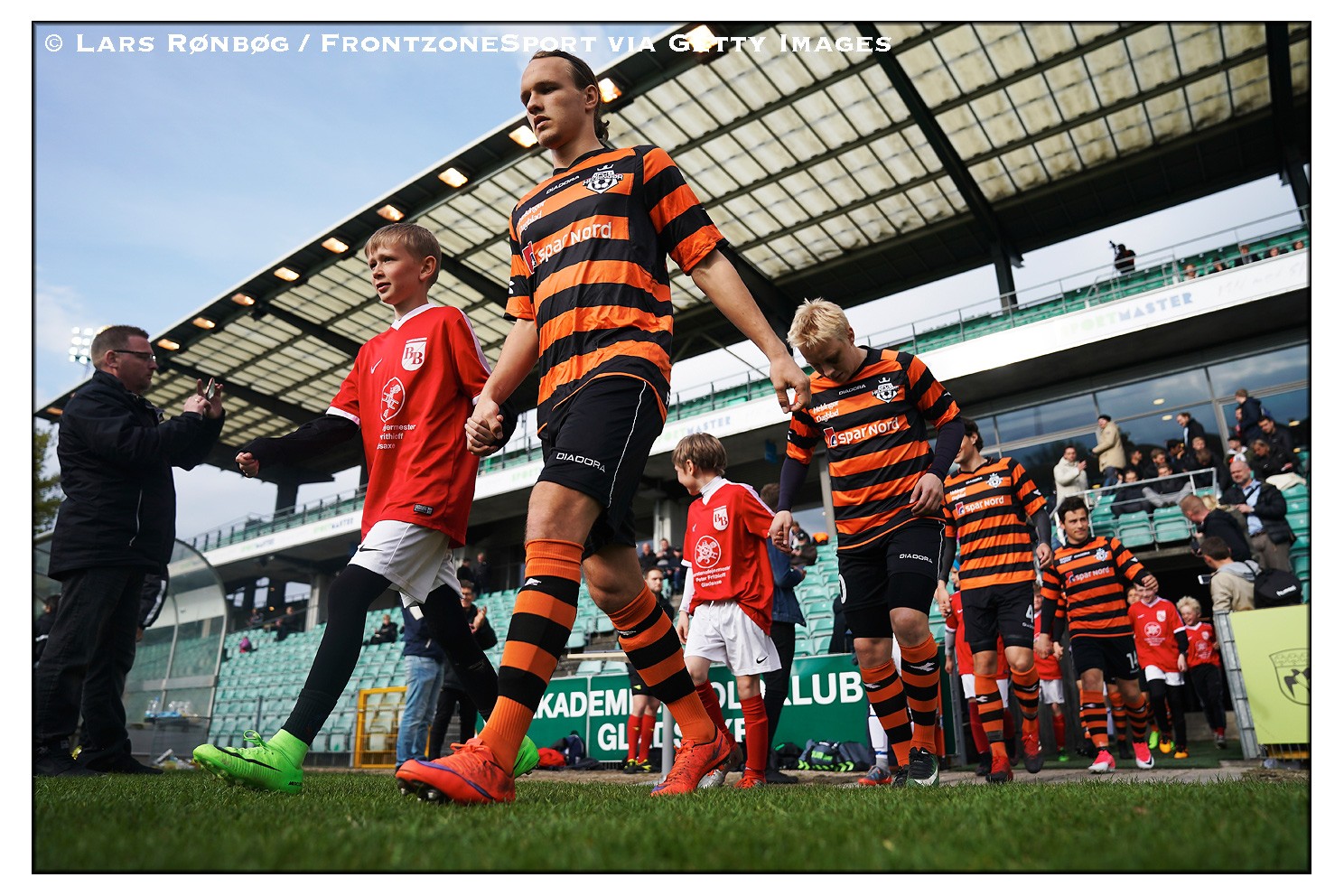 So let's stick to the 70-200/2,8 + 2.0 Extender - this makes a 140-400/5,6 and this is a much better option because the lens is build for this system. Much more in-focus pictures, also when the players was close to you.
We all know how a zoom-lens with an extender is working compared to a 300 or 400mm - it's always a little bit slower and also not as pin-sharp - at least this is how it use to be with Nikon and Canon - I would be surprised if it was any different with Sony but we don't really know. The challenge testing A9 up against shooting sports with a Nikon D4S / D5 or Canon EOS-1DX is that Sony at this moment don't produce the long pro lenses 300/400/500/600 for the A9 so it got to be the zoom-solution - and that might be unfair to Sony but on the other hand this is also the major reason why the A9 at this moment isn't ready to be the camera for a pro-sportsshooter. Soon Sony will introduce a 100-400 zoom - think it will be a 3,5-5,6….
The camera itself is small - at least compared to Nikon/Canon. Even with my small hands it's a challenge getting a good grip on the camera-body because you don't know where to put your your little finger. The camera-body need to be bigger - at least in the future when Sony - hopefully - will make the bigger lenses. The turning and twisting during a game with a small camera doesn't feel good when the lens is big (as with the Sony 500mm).
What I like A LOT about the camera is what you see through the viewfinder is what you get - not only is there no mirror going up and down but the image you see is also how the picture is exposed - it's like shooting video. No need to shoot a testpicture anymore, taking the camera away from your eye and looking at the back of the camera - you can see all you need in the viewfinder. That could be game-changer.
One thing that means a lot to me is how fast is a camera - not only the 20 pix/second and the autofocus itself - but how soon is the camera ready when you put the camera to your eye, focus on the action at once and want to shoot the picture right away - it seems that there are a tiny delay - perhaps nothing crucial and perhaps it's a question of knowing the camera better. But compared to my Nikon, which is ready all the time, there was a few times where I was a micro-second to late for the action.

We did make some changes during halftime in the AF-settings that seem to work out better - more in-focus pictures and a bit faster. If I should compare the AF to my Nikon (and also a 70-200 + 2,0 extender solution) it's pretty much the same - perhaps with a little advantage to Nikon, but as I said - I would need more testing and to get used to the camera.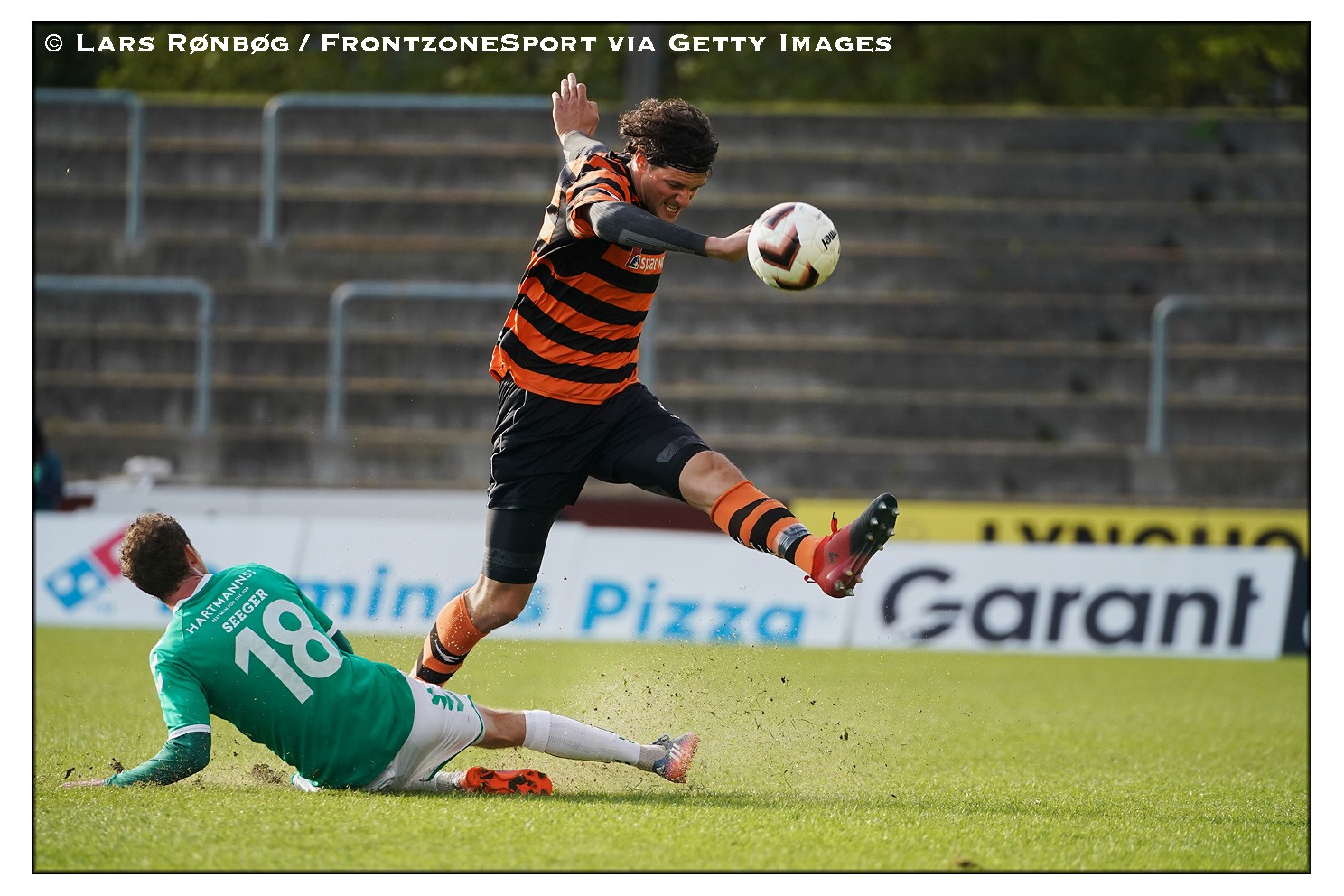 Conclusion:
The AF worked fine - better or worse than my Nikon? Not better, but it was acceptable for a first time use - more games and photographing other kind of sports would be needed to draw the final conclusion.
Is the A9 a game changer?
No - but it is probably the beginning of a game changer. Within 5 years a pro-sportsshooter could very well be working with mirrorless cameras.
Would I change my Nikon for this camera?
No!
Three reasons to why not:
- Not enough pro-lenses
- No IPTC in the camera ( this could be solved with a firmware-update)
- Not enough accessories 
If Sony come up with the pro-lenses they will be in the same league as Nikon and Canon.